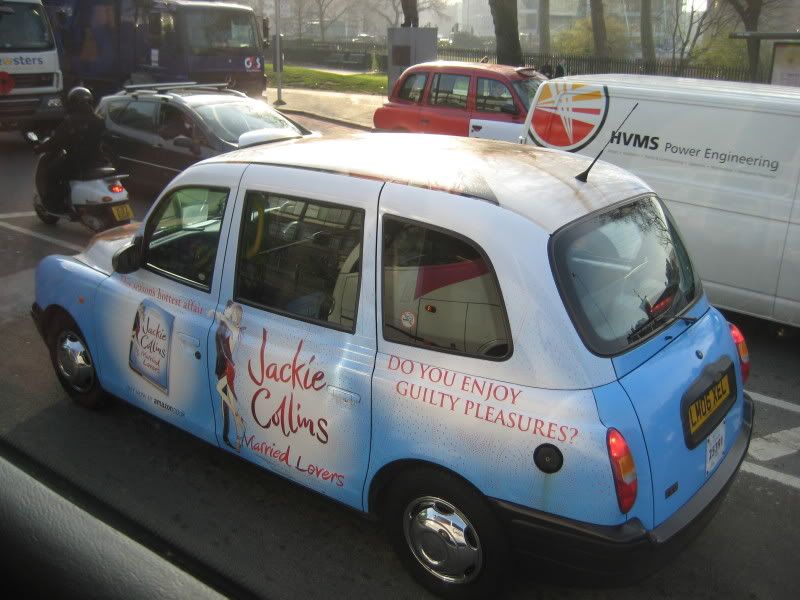 Do you think that taxi drivers in London have any control over the advertisements on their cabs? I wonder if the cabbie who drives this one is embarrassed that he is pimping a cheesy romance novel. Maybe his fellow drivers snicker about him behind his back.
I was sorry to see that Hannah Montana made her way to the UK. Miley Cyrus, I will ruin you!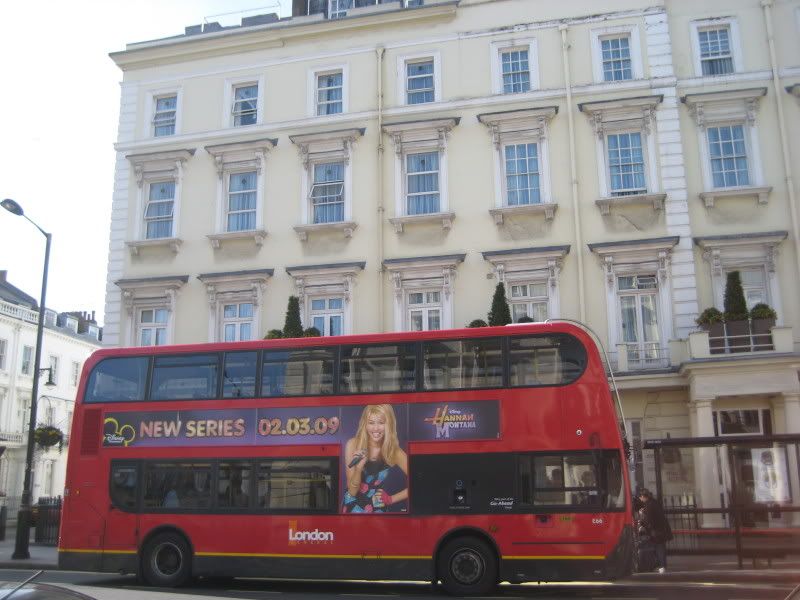 Tweener fads are big around the globe, I suppose... Look at this British remake of High School Musical:
But I absolutely love the UK. Even the food:
Food pics in Scotland: Vegetarian haggis (the real thing was too scary to contemplate), and an assortment of fried foods, including fried sausages.
Had the most amazing grilled cheese sandwich from Borough Market. Truly an masterpiece in cheese.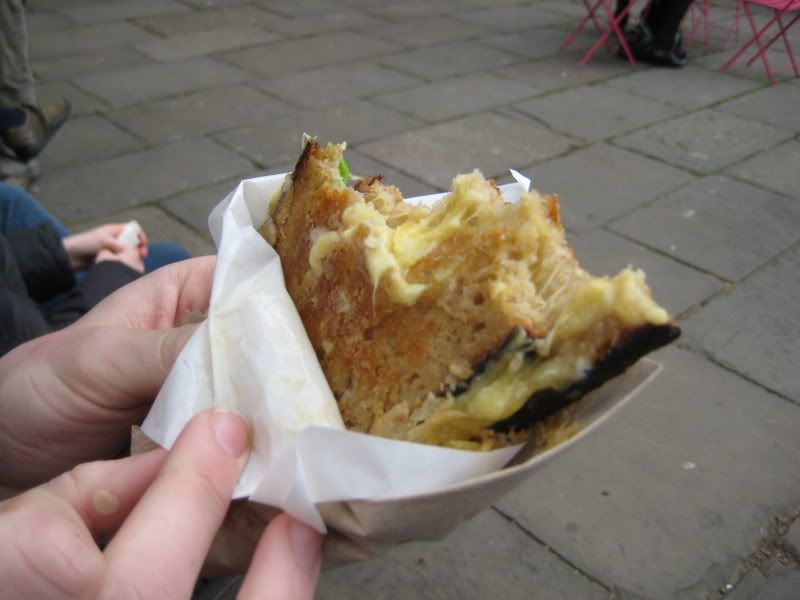 We ate our sandwiches in the courtyard next to Southwark Cathedral, and our pleasant lunch was disrupted by a large man shouting epithets in an Eastern European language after he spilled one of his two giant bottles of beer. All the businessmen and school children eating nearby looked quite perplexed by the situation. "This is why you don't drink two 40s outside the church," my brother noted sagely.
March isn't tourist-season, so we had our little capsule on the London Eye practically to ourselves. Unfortunately, our fellow riders included a little girl who decided about halfway through that it would be loads of fun to shriek at the top of her lungs without ceasing. The sound bounced around the glass pod until both of my eardrums exploded.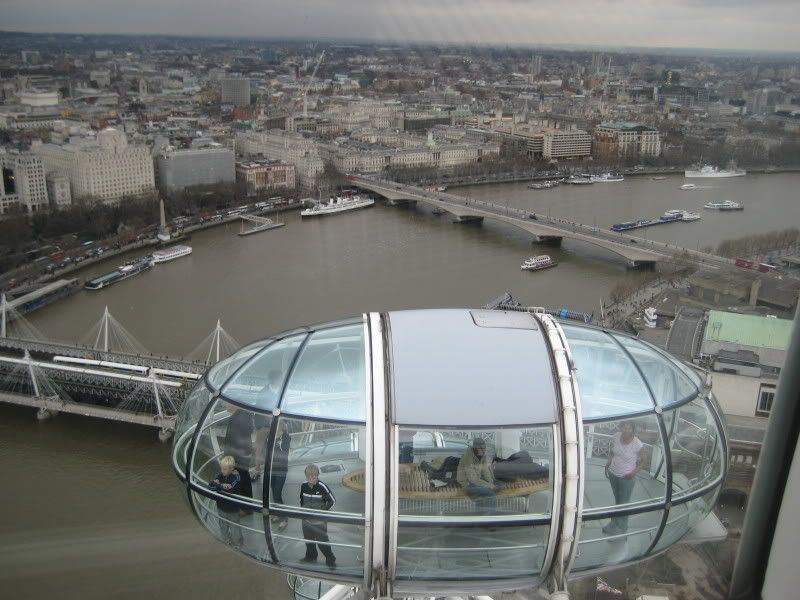 Is it lame that I booked my room at EasyHotel just because I really like the color orange?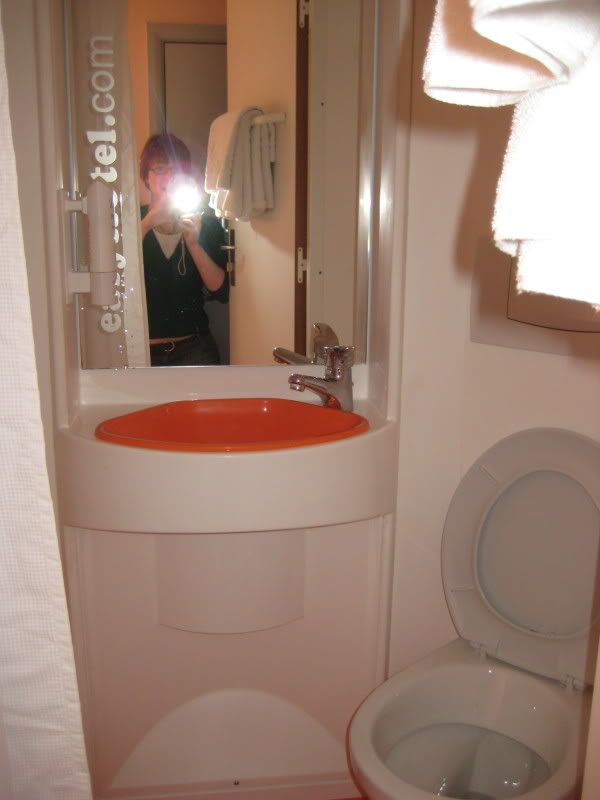 Trying to get a picture of the whole room was impossible - it was so small that you were immediately sitting on the bed once you opened the door. The bathroom resembled an airplane bathroom with the addition of a shower.
I think London is the greatest city, I mean, just look around!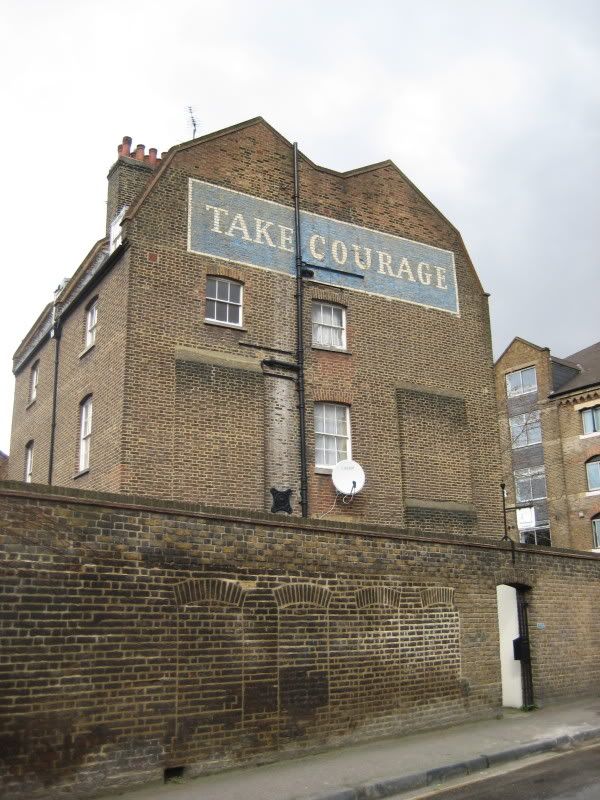 You don't even need to talk to anyone to experience British wit... Look closely at this one: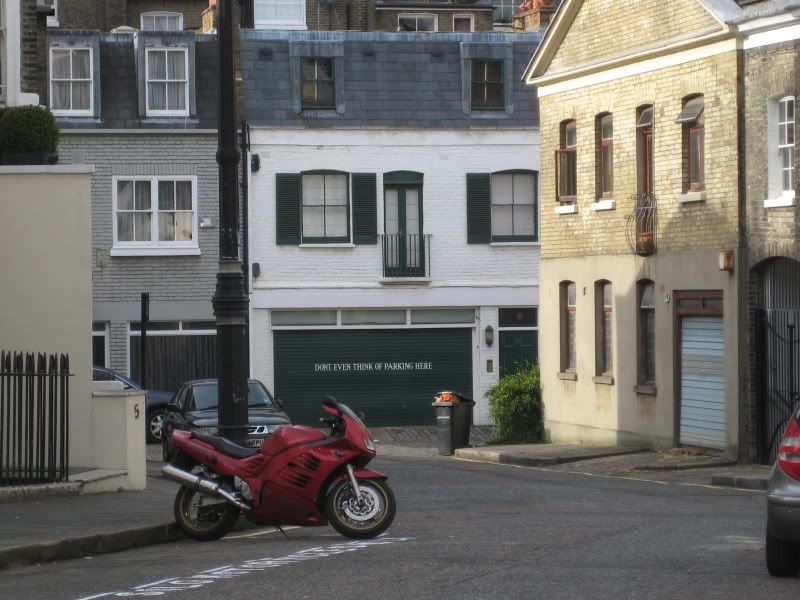 I'm pretty sure that this sign is a hoax and that the Tube Powers-That-Be do not mandate this policy:
But it looks so real!
I will leave you with pretty pictures of walkways to nowhere...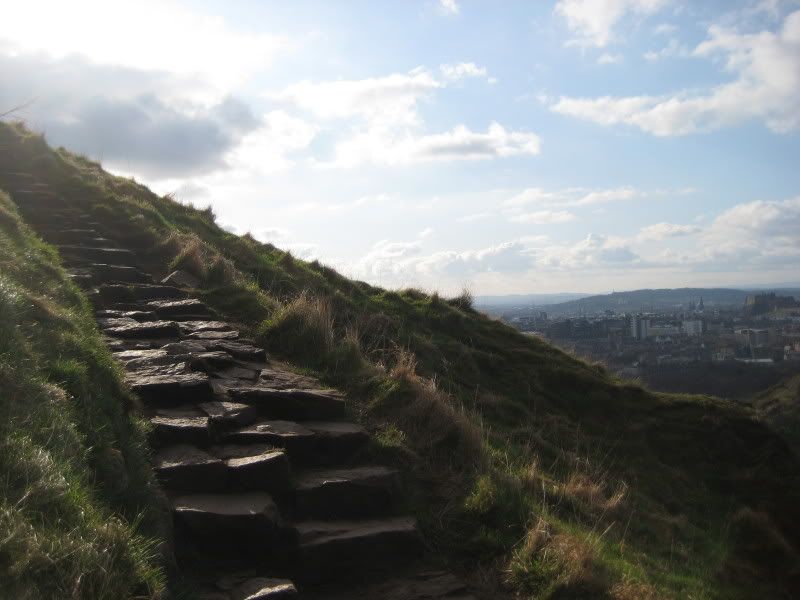 Arthur's Seat in Edinburgh, Scotland