Here are some gems from the used book boxes at Saint Sophia's Greek Festival this weekend. Makes you wonder how these got published at all and who thought it was a good idea to buy Anne Heche's autobiography.
Some satanic/supernatural-themed books at the church book sale.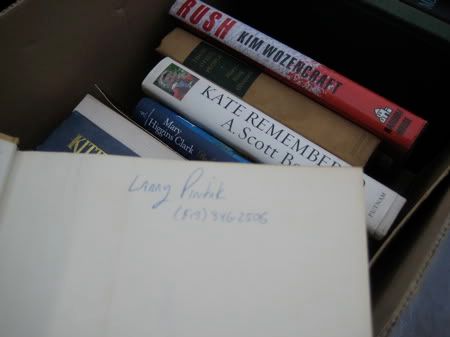 I really wanted to call this number, perhaps this is my soulmate. But what would be my opening line? "I think you lost your book, perhaps I could mail it back to you?"
I don't think naming this "Shazam" will necessarily make it fun.
A lot has changed in haircare since this medical book was published in 1948.