Remember how I said one of my favorite things in life was to
listen to a song over and over on repeat?
Here is evidence of that habit: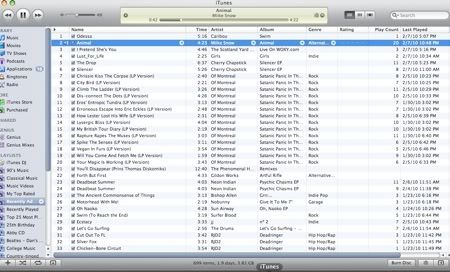 Miike Snow's "Animal" = 20 times
in one day
. And that doesn't even count the times I listened to it on last.fm before I downloaded it. PS - You can get it
here
for free!