Is it too much to ask that the intro to this song play whenever I enter a room?
Made some cookies. How can something that smelled so good in the oven turn out so horribly wrong? It tasted like a molasses-flavored cracker. Note to self for future baking reference: if you don't have enough flour, improvising doesn't work. Don't just throw in a packet of instant oatmeal and call it a day!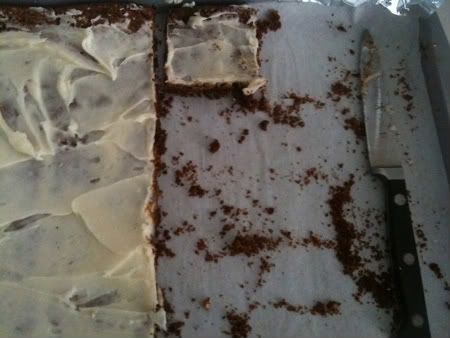 But enough frosting covers all sins.
Watch "Real World DC." Regret it.
Learned how to count to 100 in French. Of course my accent is as American as could be.
Read "100 Heartbeats," a book about endangered species. Did you know that orangutans use leaves as napkins? Some humans don't even use napkins.
Read 200 pages of this photo blog. It's called "Oh, You Pretty Things" and that's pretty much all it is - girly interior decor, lots of pink, stills from Sofia Coppola's Marie Antoinette, models wearing edgy clothing, people from the '60s, Oscar Wilde quotes and people smoking glamorously. And for any male readers of Gosh Gee Golly, some of the models are topless.