Joe turned 30 this weekend, and he really wants a motorcycle, so I bought him one.
It's a little Honda! Circa 1976! Made in England! Purchased on eBay!
Too cute.
We made a cake. It had to be Funfetti. Just had to be...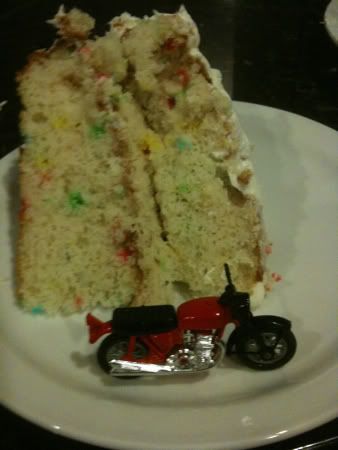 I am such a sucker for the Hipstamatic cake shot.