Hey, I'm on Twitter now. I never understood why it was necessary in life, but now I get it - it's just fun.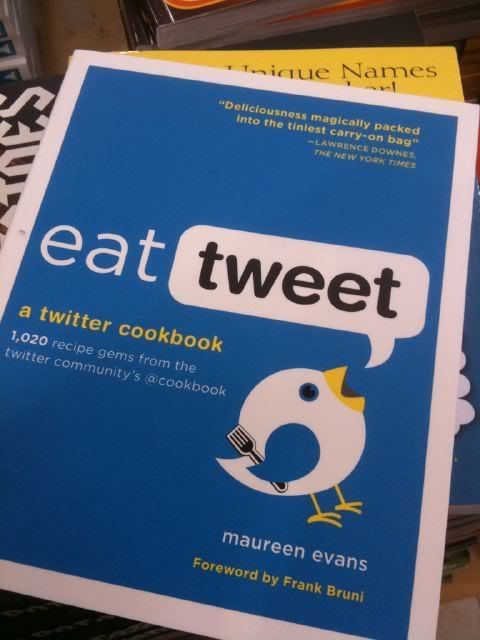 This book, however... There's a reason it was on sale for $2.90 at Urban Outfitters. Example:
Cut1/2c buttr/c flr/2T sug/4t salt; + T vinegr. Press in pieplate, +3c berry/ 1/2c sug/2T flr. 45m@400F. Top w 2c berry
Books have pages, with room for real words. Let's take advantage of that.