I need to post these photos from my NYC NYE trip before January slips away.
I totally jinxed myself - the day before the trip, I told my mom: "I have never had any problems with the bus to NY. Never ever! It's never broken down."
Cut to Joe and I standing in the cold at some gas station off the New Jersey Turnpike, as passengers loiter around us and the bus driver negotiates for someone else to bring a different bus to pick us up...
So the trip started inauspiciously. But we got there eventually, that's the important part.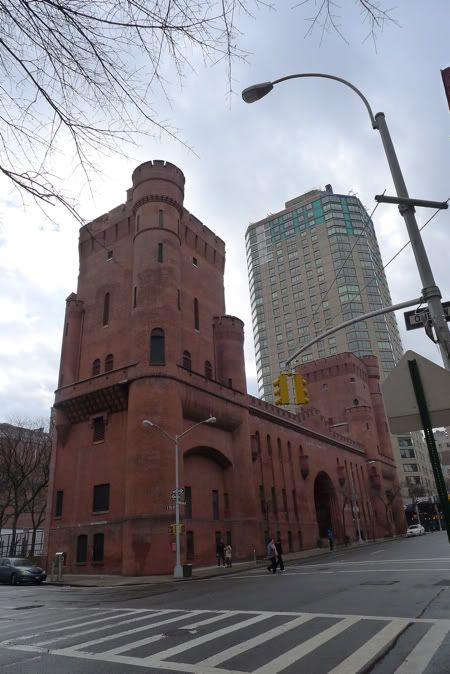 A castle on the Upper East Side! OK, not really a castle, but still cool.
Where were you when you found out Katy Perry's marriage was kaput? This made me really sad for some reason. Why couldn't those crazy kids make it work? I want Katy to be happy and continue churning out guilty pleasure pop chart toppers.
Also, I love to ask Joe questions like this: where were you when you found out Michael Jackson died? Where were you when you found out John F. Kennedy Jr. died? Where were you when you found out Gary Coleman died?*
He just rolls his eyes and tries to change the subject.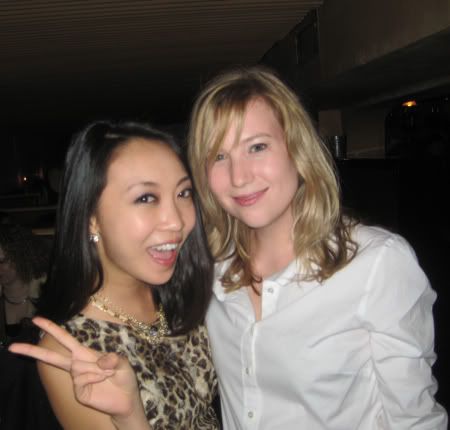 Here I am with my bestie Debie on NYE. So fun! I wore my black sequin shorts. Every so often, like for New Year's Eve or Lady Gaga concerts, they make their way out of the back of my dresser.
We went to the Guggenheim and saw the Cattelan exhibit. The sheer scale of it was incredible. As you walked up the ramp, you could see everything in greater detail. Highly recommend!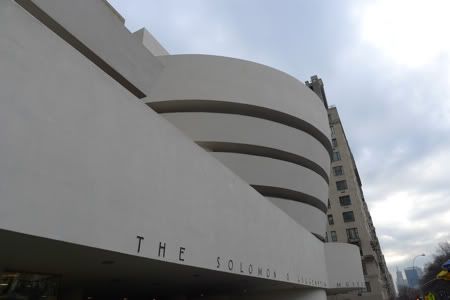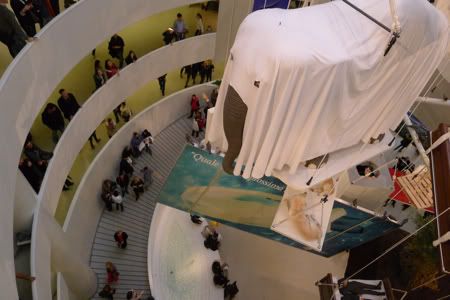 My complaint, though, is that they created an incredible iPad app, but you had to pay $4 for it. Why couldn't our free audioguide have more information? Or could they put more text on the wall? I understand that might ruin the aesthetics, but I wanted to know more about all of the art and and the meaning behind it. I felt like I was missing out. We already paid $18+ to get in!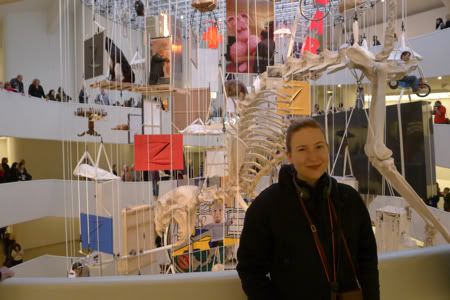 I spotted a celebrity at the Guggenheim while we were there - Mena Suvari! I did my research to verify: Twitter confirms she was in NYC and she had a pretty distinctive neck tattoo. My mom said it was like bird watching, you look for noticeable features, or in the case of celebrities, distinctive tattoos.
On New Year's Day, we ate a leisurely brunch at the upstairs restaurant at Eataly.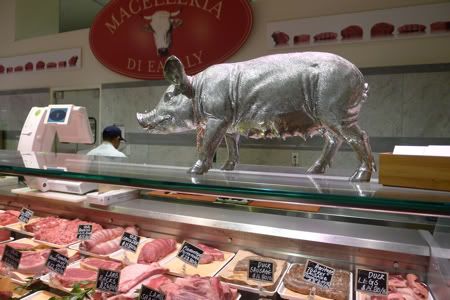 My wonderful friend Amy at the High Line. Amy, thanks so much for letting us stay with you! She is the best hostess. And her cat is a cutie.
How pretty is that?
Now for the "NY is expensive / NYC Screws Over Tourists" section of the blog post.
Joe drinks orange juice from a glass that looks like it belongs at a doll's tea party.
We wanted to go to a Jewish deli, but the line stretched around the block for Carnegie Deli. We went next door to Stage Deli where they scoop up the Carnegie Deli stragglers. Take a close look at that menu. Why is the turkey sandwich $15.95???
OK, that's a lot of turkey, but still!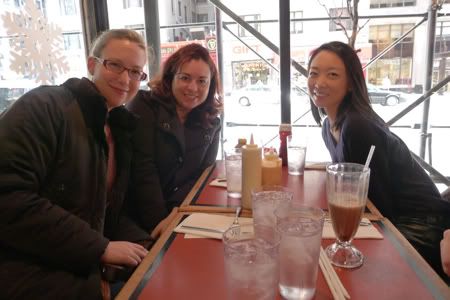 Our NYC friends grin even though we are taking photographic evidence of their presence in a tourist trap where most New Yorkers would never think of darkening the door. Not pictured: Joe's friend Dave, who said, "No photos, please."
I love our New York friends who always show us a wonderful time whenever we visit! I'm so lucky to have such great friends.