Over the past two months, I've been following the steady progress of the most amazingly gorgeous home renovation blog, 47 Park Avenue. The writer/designer/owner doesn't include much text, but the images are so beautiful they'll practically knock you over.
I love how dramatic everything is, with the dark walls and saturated colors, but it's still whimsical and fun. It's been interesting to see the blogger gradually add furniture, fixtures and decor. Just when I think it's looking perfectly finished, bam, he'll throw up a stuffed zebra head on the wall. You definitely have to check out the whole blog, but here are some of my favorite rooms from the home.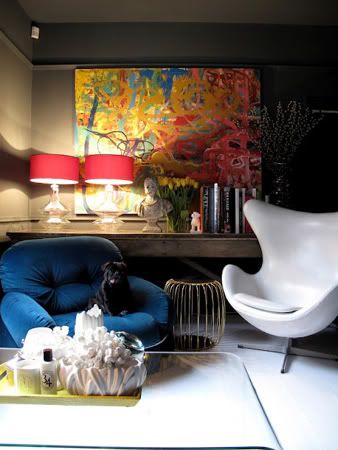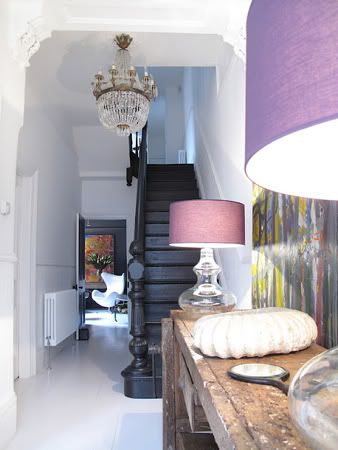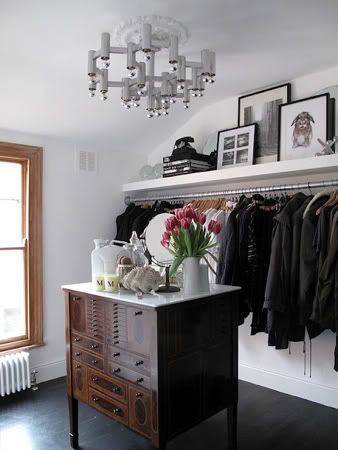 OK, so this is about the only thing I can replicate from his home on my particular (read: miniscule) budget - a black corkboard! This desk layout is sick.
All images from 47 Park Avenue
My mom forced me to clean out my room a few months ago. (My room at my parents' house is just as it was when I was in high school. Completely untouched and authentic. Sort of like the Julia Child kitchen at the Smithsonian. It's as though a preteen Adele could walk in at any moment and start playing with a Tamagotchi). But I realized I could recycle my old high school corkboard at my new apartment. Here it is: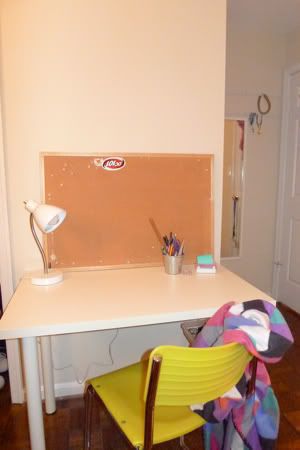 Gosh, it's embarrassing to even put my photo next to the previous ones, ha. So that's what we're working with at the moment. The room has all white Ikea furniture, if you can imagine that. So if I paint the corkboard black, will it be too much, like a scary black hole in the all-white galaxy of my room?
Should I pick something more colorful or use white stripes, like these pretty corkboards here?