I'm just going to post some photos from our day trip to Versailles. Few words are necessary, this place is just so beautiful. If you get a chance, go!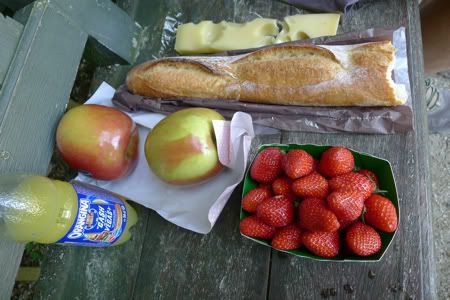 We brought in a delicious picnic lunch and devoured it in a shady, secluded spot near a fountain, while listening to piped-in classical music.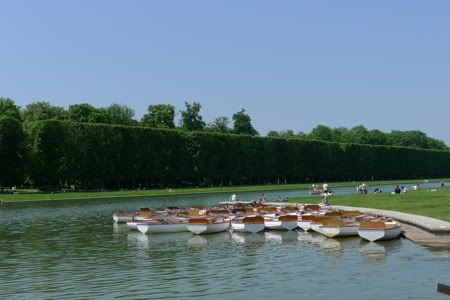 I made Joe rent a rowboat. How romantic, right? He did all the work.
Marie Antoinette's bed in her Petit Trianon. My only regret was that we couldn't find her farm (we didn't have a map for some reason, yet everyone else did). The property is enormous, we walked so much and still couldn't find it.