So when I started researching places to stay during the Chamonix portion of our trip, I thought to myself, "Wouldn't it be cool to find a super cute Design*Sponge-esque hotel that was somehow within my budget?"
Friends, I found it. It's Le Faucigny in Chamonix. The most design-y ski chalet ever.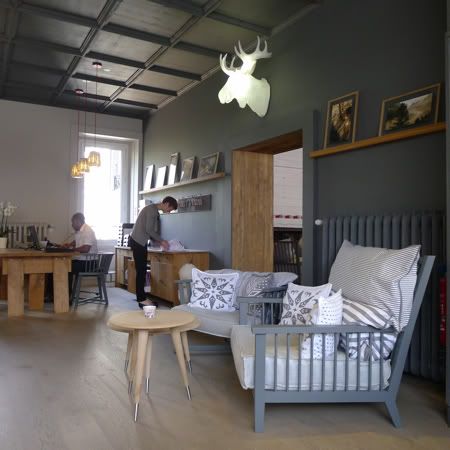 Glowing moose head, where have you been all my life? I aspire to one day own that. I've already purchased one moose trophy in my lifetime: I bought my friend Roxanne a cardboard moose as a wedding present. Didn't even know a glowing moose was an option.
Metal-tipped legs, so hot right now.
I love European breakfasts. Nothing petit about this petit déjeuner. I'm fairly certain they lost money on our morning meals. We stocked up and didn't eat lunch (very American). We ate bacon, eggs, croissants, yummy cheese, muesli, coffee, mango juice and more. So great.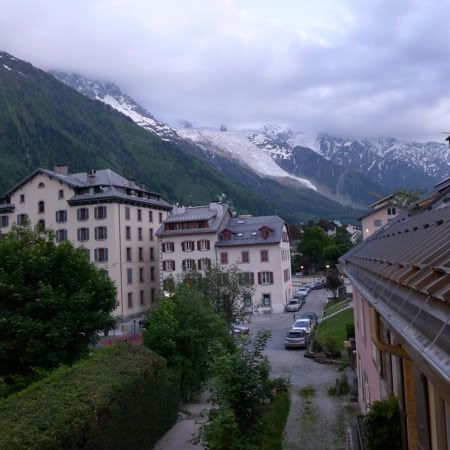 Here's the view from our room. How spectacular! My room at home looks out over a brick wall.