Finally posting photos from the end of our French vacay. We spent four days or so in Chamonix, one of the birthplaces of mountain climbing. Joe loves climbing, so this is his mecca. Here he is in overgrown schoolboy mode, crashing a French field trip to learn about Mont Blanc.
Chamonix looked like your quintessential European skiing town, except with the addition of a Chanel store. Every ski town has a Chanel store, right?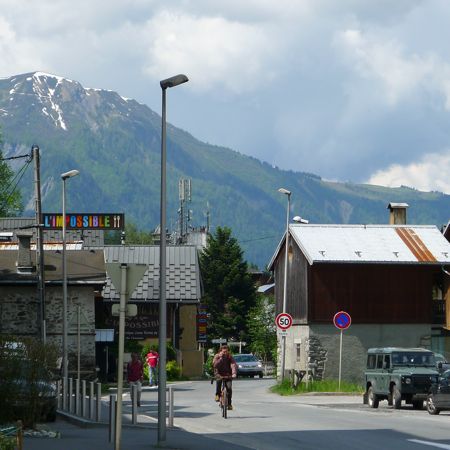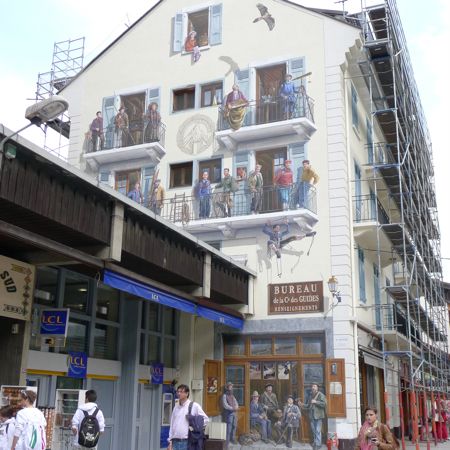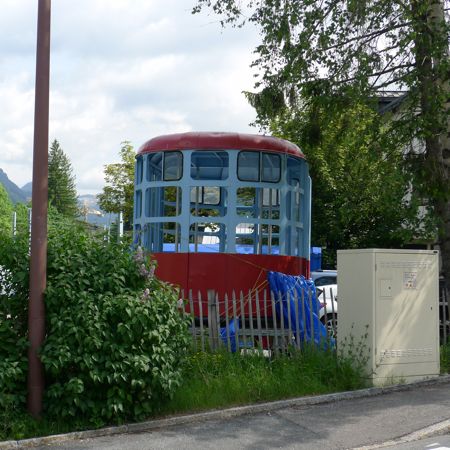 One day we took the Aiguille du Midi cable car, Europe's highest cable car. I don't really like heights so I'm glad our gondola looked safer than this one!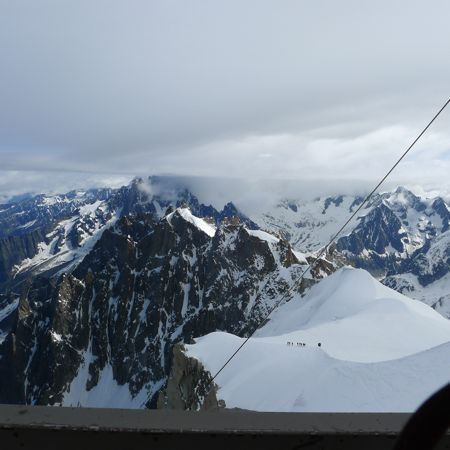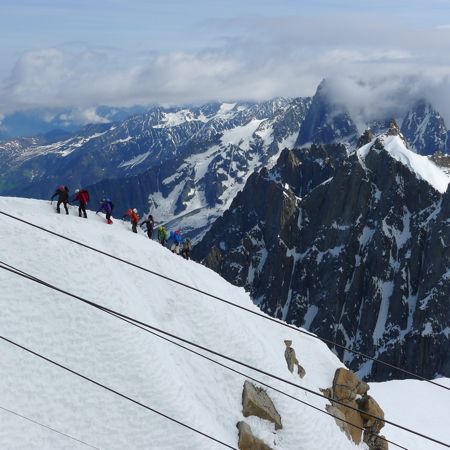 I don't know how these climbers do it. So intense! Joe said climbers love Chamonix because it's really challenging, but it's not remote, so you can still go to the town and get a beer at the end of the day.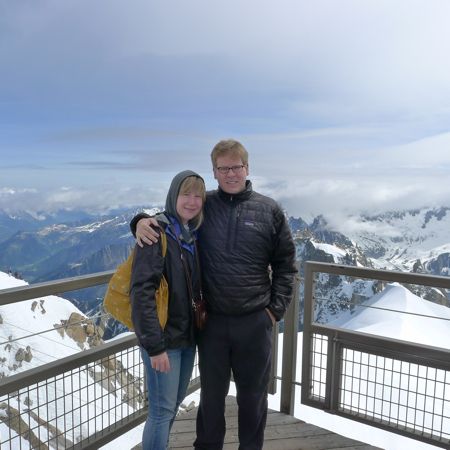 Don't worry, I'm not opening that gate for any reason.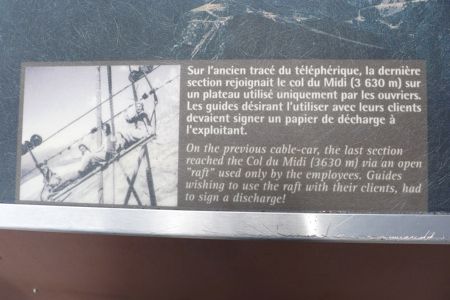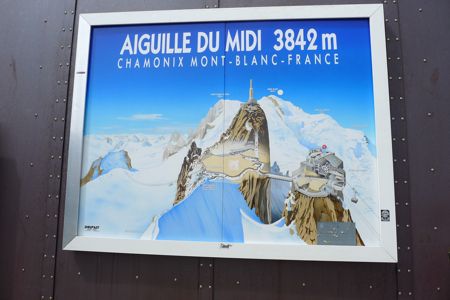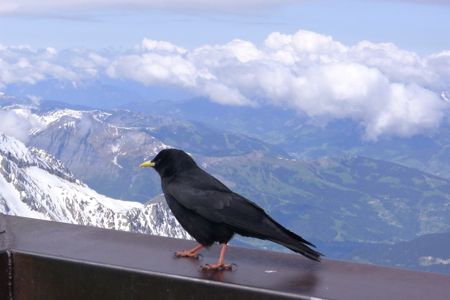 I loved this little birdie and took many, many pictures of him.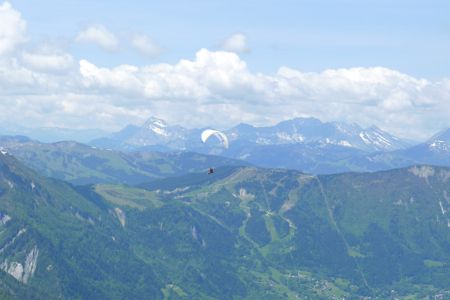 In retrospect, we should've spent one more day in Paris and one less day in Chamonix. But we kept busy. One day we hiked on a trail to the Chalet Floria, a little cafe and garden at the end of an hour-long hike. On our last day, we rented a car and drove to Annecy, a beautiful little town with canals that earned it the nickname "Venice of the Alps."
How pretty is this lake? We saw swans everywhere. They were bigger than your average toddler.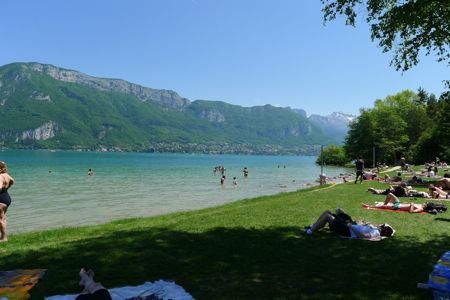 I achieved my goal of swimming in a mountain lake! The water was freezing cold and crystal clear.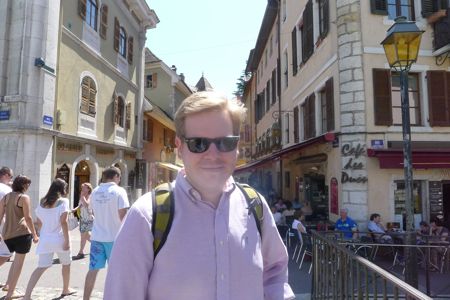 Poor Joe was allergic to the town, though. He couldn't stop sneezing, which must not have been fun. This day trip was the only time we fought on the trip. It's stereotypical, really. He was driving the rental car and I was navigating. Apparently, he didn't think that my method of saying, "Turn here," while we were going through roundabouts then pointing in a vague direction was very effective. Then we forgot where we parked our rental "econobox" subcompact minivan. Fun times!