Went to the US Open over Labor Day, best seats ever in Arthur Ashe Stadium - Row T! May not seem great, but a few years ago my seats were in Row HH or some nonsense, and I've been slowly trying to work my way out of the nosebleeds ever since.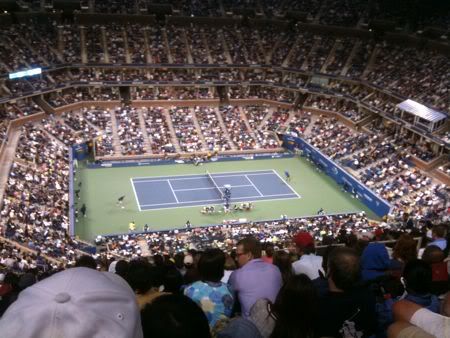 I think it's fun wherever you sit though. Such a great atmosphere.
During the changeovers, cameras pan through the crowd and zoom in on people dancing, etc. Saw something quite unique - the camera zoomed in on this couple. The guy started to go in for a kiss, but even I could see from across the stadium that the girl wasn't having it. He was undeterred, even grabbing her chin and turning her face toward his. But no! Only ended up with a side of the cheek plant. Total rejection on the Jumbotron. 23,000 tennis fans yelling, "Ohhhhhhhhh."