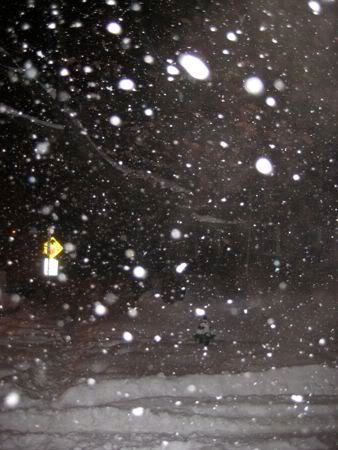 Listen to all 8 hours of Woxy's 97 most-played albums of the year. I am thoroughly caught up on 2009's awesome music.
Clean out pantry and throw out expired circa-2005 oatmeal and canned olives that all of us just assumed belonged to the other roommates, when in reality they were purchased by roommates long gone.
Find an ancient, all-metal snow shovel in the basement. I think it is original to the house.
Read "Half Broke Horses" by Jeannette Walls. The heroine, Lily Casey Smith, was one tough cookie! Then start to read Bret Easton Ellis's "Less than Zero," a novel about rich teenagers in L.A. I think all those kids could benefit from doing some hard work on a ranch.
Walk around in the snow. Own so many boots, yet none are conducive to bad weather. Note for next time - clogs not a good idea in snow, even if they are waterproof. Don't ask why I own waterproof clogs.
Darn sock. And sew the eye back on this fella: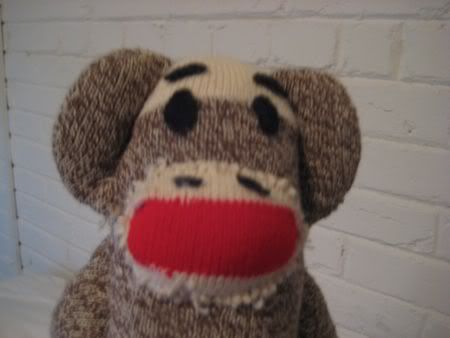 Good as new!