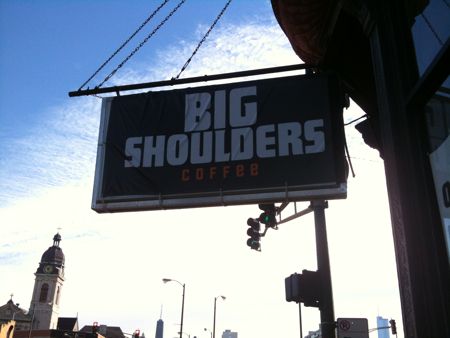 "Stormy, husky, brawling, City of the Big Shoulders..."
That's right, Chicago!
I love having friends where when I visit them, I don't have to plan anything. They have my holiday all sorted. Sure enough, I didn't plan a blessed thing, Lani seemingly knows everyone and is plugged in everywhere. So as soon as I got off the plane, we were off to see Gemini Club do an in-store performance at Dr. Martens.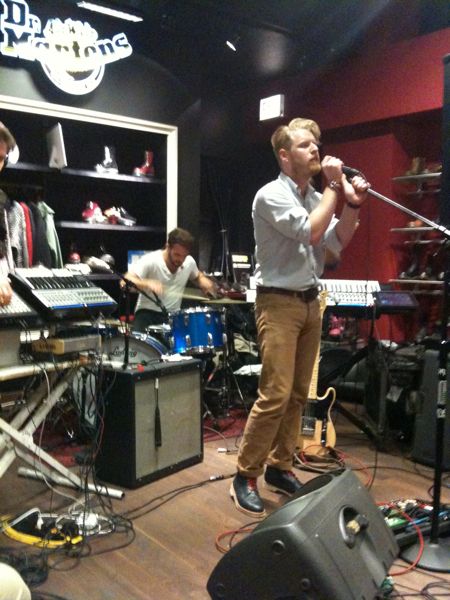 They were really fun, dancing on the counter near the cash register. The lead singer claimed someone threw up but I don't think anyone was partying that hard at the Dr Martens store.
We then ate tacos at Big Star, the kind of honky tonk hipster taqueria where they play Loretta Lynn's "Fist City." I love Loretta Lynn and I love tacos so sign me up. Lani then took us for spicy chocolate ice cream at the futuristic iCream, where your ice cream is individually churned and made to order.
I know this is probably meant to entertain children, but I oohhed and ahhed with great respect.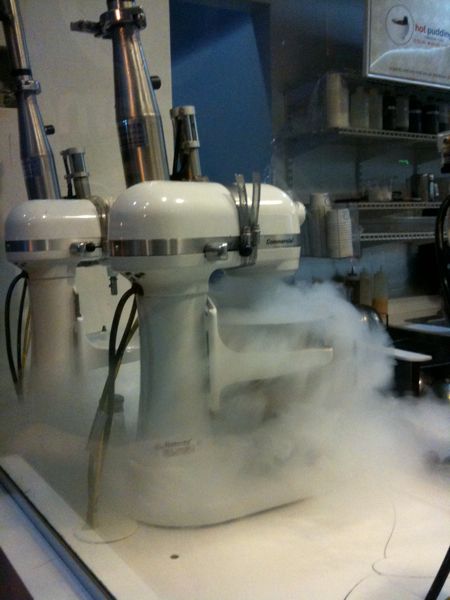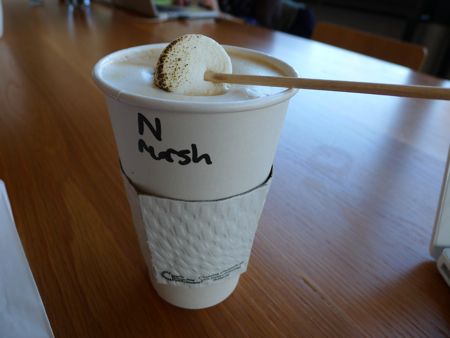 Later that afternoon, I walked around Wicker Park and tried to shop but nothing caught my eye. Except murals and street art.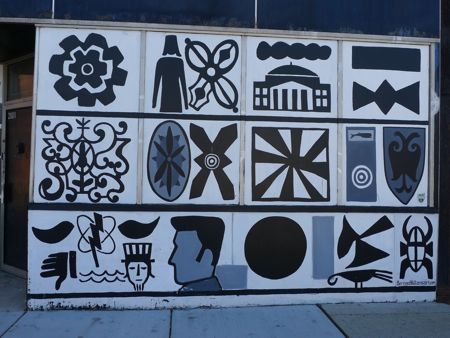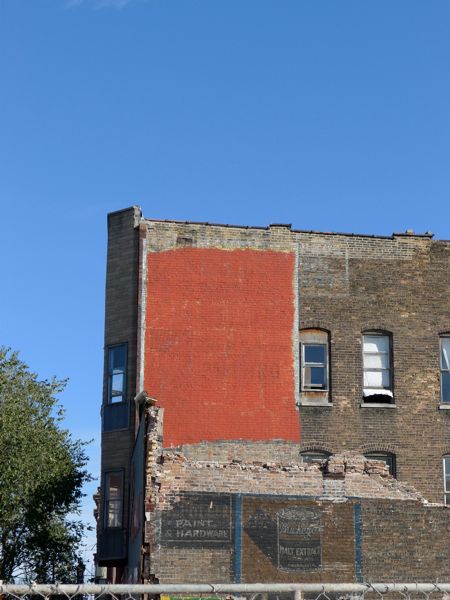 Everyone has a single speed because it's so flat here.
Lani has a single speed, and a moped, pictured here! So cool. She is on the fringes of a moped gang, for real. It's a group of guys who hang out and fix up their mopeds. I made her pose with the moped while wearing her cavewoman Halloween costume, assembled from faux fur pieces in her closet.
I forgot to ride the moped on the trip! Doh! I'm secretly terrified. We rode the bus instead, and I was very impressed with how easy it was to get around on public transit.
That evening, I crashed a going away party at Cafe Ba Ba Reeba, with a pre fixe menu. They chose well, and the tapas just kept arriving at the table.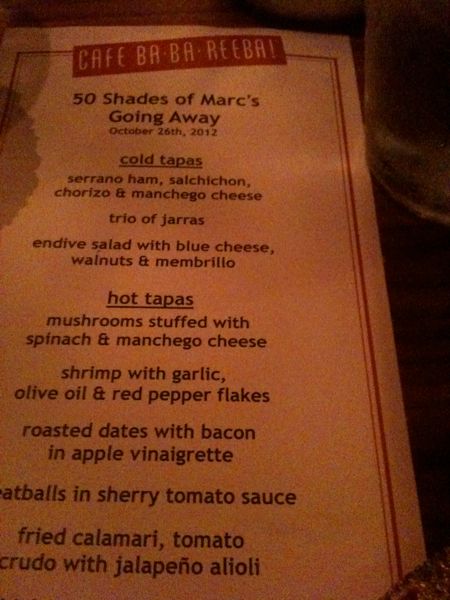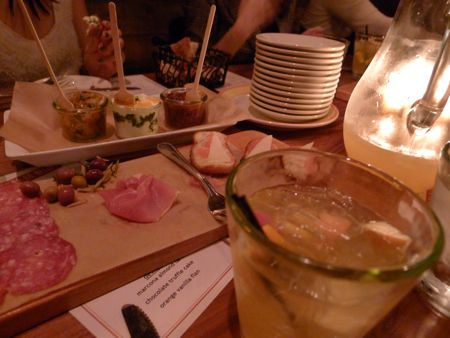 So good. So filling. The fullness level reminded me of a tapas Thanksgiving.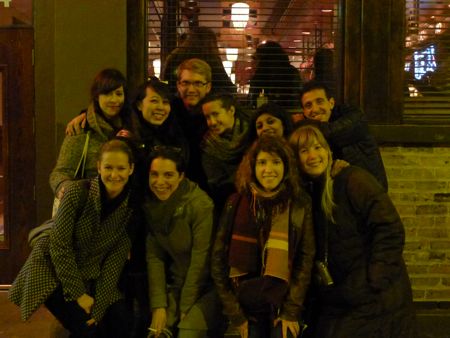 Lani's friends were so nice to let me join in the fun! After dinner, we went to see Flight Facilities' DJ set at Primary. I loved it because I am absolutely obsessed with their song "Crave You" and it was so fun to hear a roomful of people singing along. It's a song you gotta sing to, don't you think? And they played a bunch of other songs I knew, only because I heard them before on Lani's mixes. She's so ahead of the game.
Sorry, shoddy iPhone picture, but you can get an idea of the cool LED wall behind the dj booth. "Wasn't it cute that Flight Facilities dressed up for Halloween, with the little aviator hats?" I told Lani. "Oh that's not a Halloween thing. They always wear that," she said. Ah, I see.