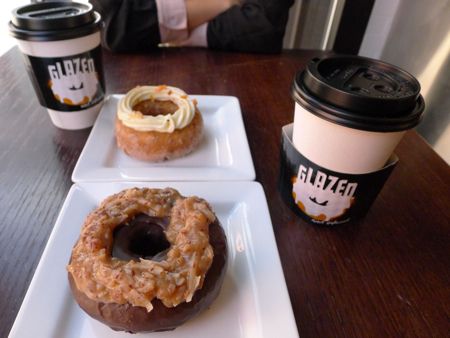 German chocolate doughnut, where have you been all my life? Glazed & Infused is making dreams come true.
Me, getting absolutely no air.
"Time to make the doughnuts..."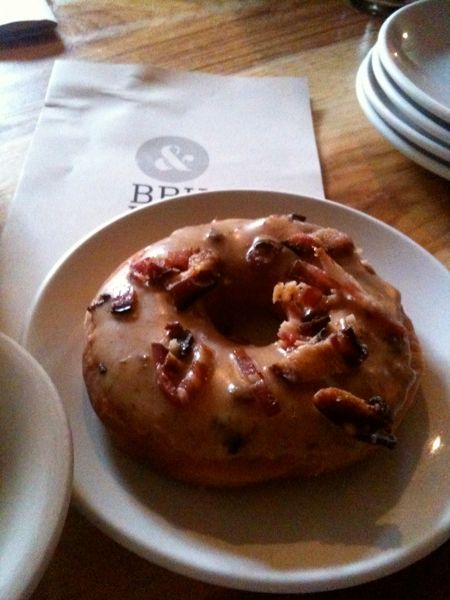 Another fancy doughnut, this time with bacon. Courtesy of hip brunch spot Longman & Eagle.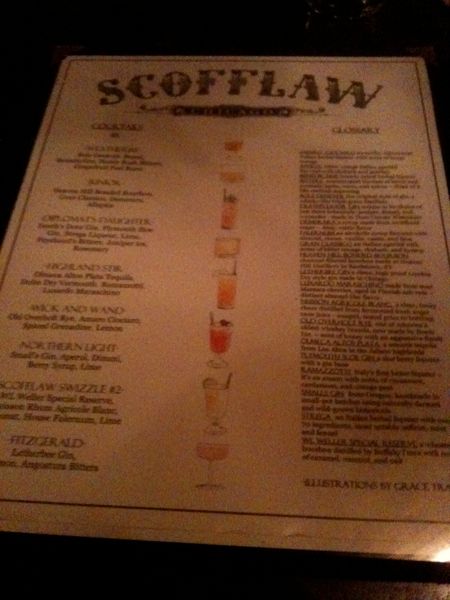 I liked the cocktail illustrations at Scofflaw.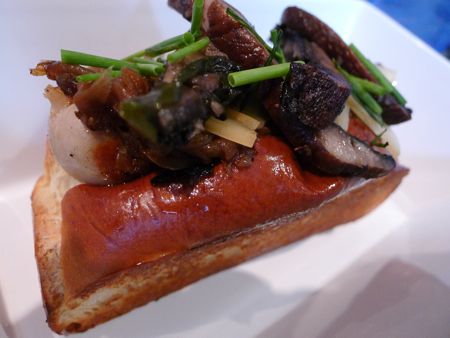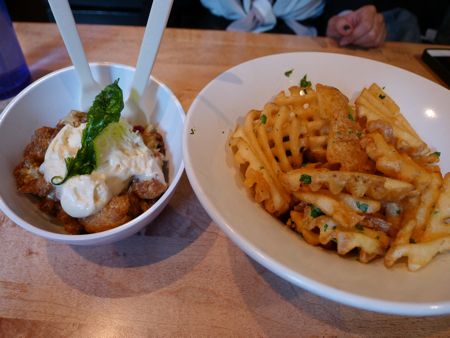 Shortly after eating the massive chocolate doughnut, we had lunch/dinner at Frank 'n Dawgs, where they serve a very dressed up hot dog. I went for a brat with portabella mushrooms, then we split the roasted cauliflowers and truffle fries. It was a meal for champions.