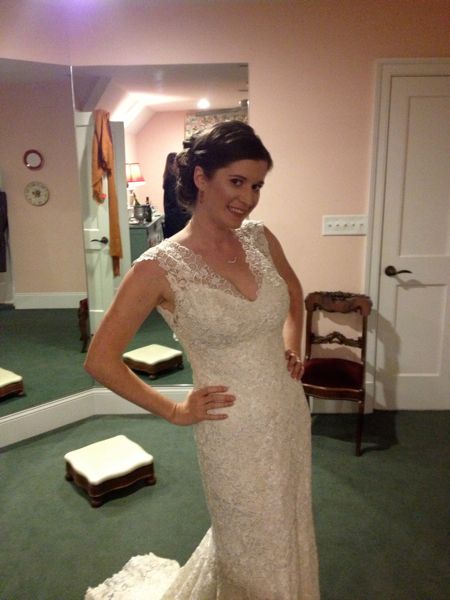 Photos courtesy of Lauren C.!
Last Friday, my friend and wonderful college roommate Kate married the love of her life, Dan, in such a beautiful setting. Who knew that the ruins of a 18th century gristmill in Powatan, Virginia would go on to have such a robust life as a wedding venue? I heart the string lights over the ruins. They are so beautiful and a really nice touch.
Our friend Tori gave us a quick synopsis of the history of the site as we walked to the ceremony. She said it was owned by a relative of Thomas Jefferson and we joked it was his brother Jeffrey "Jeff" Jefferson.
Anyway, Kate and Dan were so happy, the food was awesome, and the DJ did a great job —and may the record note that that he played "Gangnam Style not once, but twice!